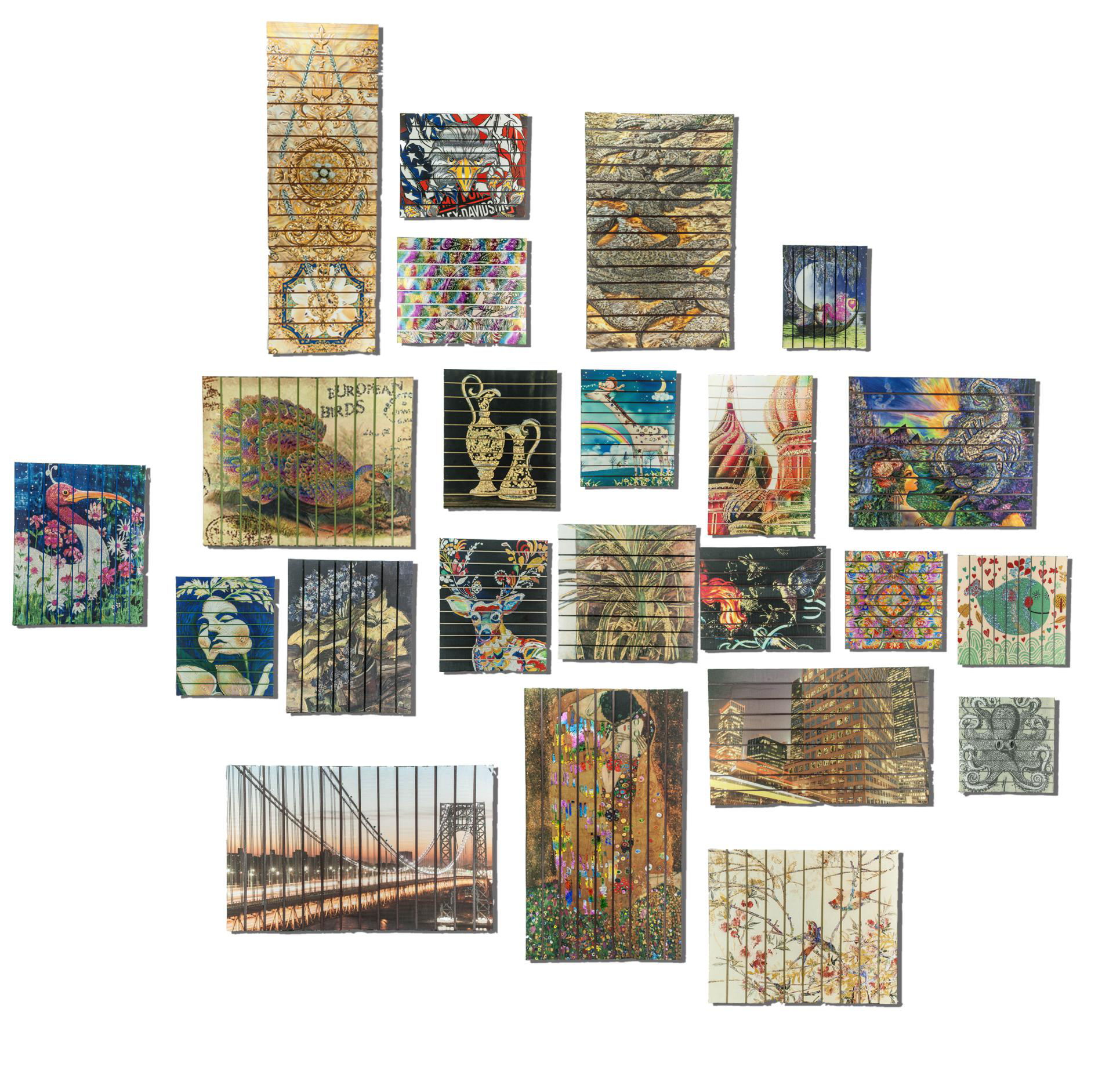 Recommended reasons:A brand new style painting with special visual effect.
Usages/Functions: As wall art of decoration for home, bedroom, and corridor, office, meeting room, hotel, bar or even outdoor places.
Materials:Front: painted polyester ribbons; Middle: cotton canvas; Back: pure wood inner frames.
Colors options:Different colors could be used.
Packing:ABF packaging and inner hardboard carton packing
Customized options:Customized designs and sizes are both welcome
Others:Painting will be more attractive with using special LED lights exposing on it.

1. Painting on special grosgrain ribbons, which has different visual effect from other painting style.
2. All painting materials are eco-friendly. SGS Test with SVHC 173 Test is passed.
3. Using special technology, this ribbon painting is light sensitive. Different color of the light exposing on it could lead to different color showing on the painting. So it will be more attractive under LED light.
4. Besides light sensitive effect, iribbon painting also has other effects like light reflective effect, glitter effect, real metallic gold luster.
5. Using special technology, this ribbon painting has light reflective effect. When using flash light on it, some pattern of the painting will show reflect effect. So it is suitable to be display at some places like bar or club.
6.Besides light reflective effect, it also has other effects like light sensitive effect, glitter effect and color changed with sunlight or UV rays( flower color will be changed).